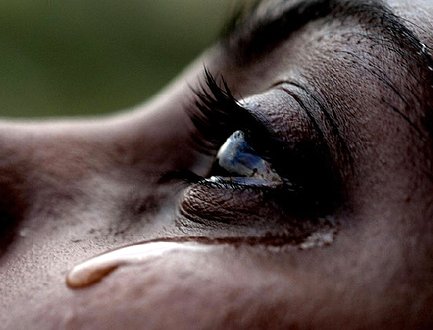 This morning I was pondering suffering – partly as a result of the (perhaps inevitable) question in our Sunday morning discussion time about God's sovereignty and the dreadful impact of Typhoon Haiyan, and partly as a result of something I read in John Piper's excellent little book of meditations A Godward Life
.
Suffering is, of course, a massive subject and I certainly don't have anything new to say on the subject. But quite apart from the larger and somewhat philosophical questions of suffering and the sovereignty of God, this morning I was wondering about my attitude to suffering in my own life.
You see, the Bible teaches me that God works all things for the good of those who love him (Romans 8:28), but also teaches me that in this world I will have troubles (John 16:33). And if I am honest I am much happier about the first truth than the second. But the first truth should shape my understanding of the second (which, by the way also contains an encouragement – that Jesus has overcome this world).
I read the apostle Paul who delights in his suffering (e.g. Philippians 1:12ff, 3:10; Colossians 1:24, etc. etc.) and I find it hard to imagine that I would find the same attitude in the same situation. For it must be said that in my present life I know little of suffering.
Samuel Rutherford, a Scottish minister of the 17th century, who knew a thing or two about suffering, wrote this:
If God had told me some time ago that He was about to make me as happy as I could be in this world, and then had told me that He should begin by crippling all my limbs, and removing me from all my usual sources of enjoyment, I should have thought it a very strange mode of accomplishing His purpose. And yet, how is His wisdom manifest even in this! For if you should see a man shut up in a close room, idolizing a set of lamps and rejoicing in their light, and you wished to make him truly happy, you would begin by blowing out all his lamps; and then throw open the shutters to let in the light of heaven."
This is a profoundly helpful but challenging illustration. It reminds me that all my thinking on suffering is naturally upside down. I place too much value on the comfort I find in this world and fail to see that in every meaningful sense the best is yet to come.
Too often I see comfort and pleasure as my 'right' – whereas I should receive every good gift as just that – a gift from God – but not something I deserve.  This is a deeply counter-cultural idea to wrap my little brain around in our culture which is obsessed with rights.
Lord Jesus, I do believe; help me overcome my unbelief.