I vividly remember the first day. It was only a few weeks after leaving my nice ordinary job in a web marketing consultancy. I'd taken a 'year out' to explore whether God might be calling me into full time paid Christian ministry. And on day one my new boss asked me, 'Would you like to come and help me do an exorcism?' Not on your nelly.
Well that's how I remember it. He probably didn't use the word 'exorcism', but it was definitely an invitation to pray with someone who had moved into a new house and felt there were unhelpful spiritual presences there. It was so far outside my comfort zone that there was no way I was going to go.
That was 20 years ago this month. It's the longest year-out on record! And for me, at least, that feels like a reasonable marker to pause and take stock. 20 years is a long time. The world has changed in ways I could never have anticipated in that time.
My own life has changed beyond recognition – since the Lord provided me not only with a wonderful wife (17 years and counting) but also three fabulous children. I've lived in 8 different houses since then and 4 different towns or cities.
I've worshipped in churches with congregations of fewer then 20 and congregations of over 200. I've had the privilege of being part of the team who planted a church which in God's kindness is just heading towards independence. I've experienced the love and kindness of God's people in so many different ways. I've seen the pain and hurt caused by the sin of people – both inside and outside the church – and by my own not least of all.
I've had the privilege of walking alongside people through times of great sorrow, pain and loss, and also through times of great happiness and joy. To borrow a phrase, it has been the best of times and the worst of times.
Pausing and taking stock
Twenty years feels like a good point to pause and take stock. Here are a few things I've learned. Some of them are personal to me, some may have wider application. They are not in any particular order.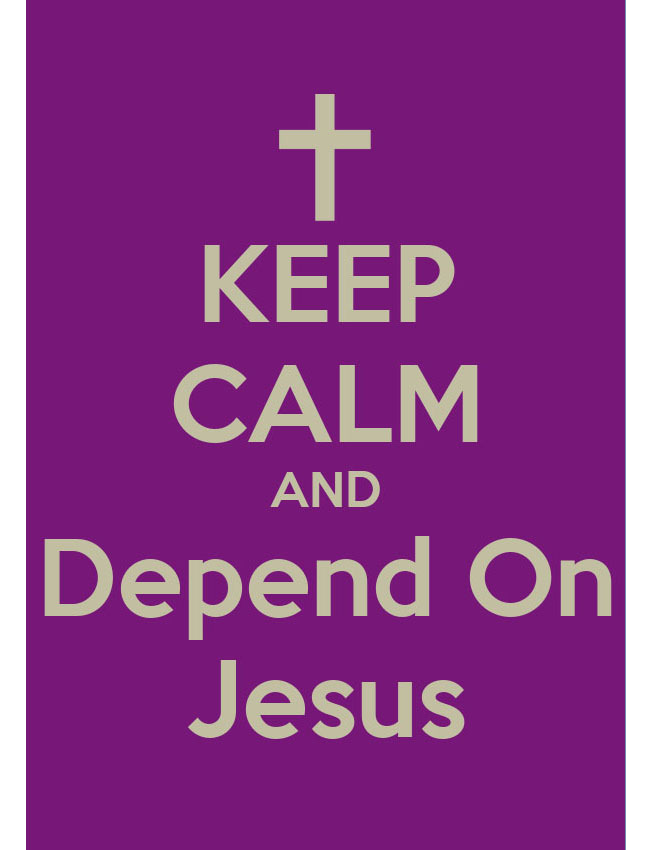 My dependence on Jesus is greater now than it was 20 years ago. Though by God's grace I can look back and see some growth in different areas of my spiritual life, the longer I go on as a Christian, the more I see the depths of the sin and selfishness in my heart, and my utter dependence on the grace of God. This is a good thing. At least some of the arrogance of youth has worn off. There's a long way to go.
I look forward to heaven more than I used to. Again, this is tied to a greater awareness of the depths of indwelling sin. I long for that place where there will be no more sadness or pain caused by the brokenness of this world. I long for the security of living in the presence of my Lord – in a richer and fuller way than I experience now.
Most of the things I thought I was any good at, I feel like I'm less good at. Some of the things I thought I was no good at I can actually do. Mercifully all the important stuff doesn't depend upon me at all.
At the end of the day, it's all about people. That's what makes it so wonderful, and so difficult, and so vitally important.
At the end of the day, it's all about trusting Jesus. Which is also wonderful, difficult, and vitally important.
It's impossible to over-communicate. 95% of all problems in church life are due to poor or non-existent communication. The myriad of different ways we now have to communicate make this harder not easier.
No one tells you how much of your time will be taken up in writing references, signing passport forms, and 'general administration'!
I'd rather be in a church where there are warm gospel-shaped relationships than one in which there was wonderful doctrinal clarity.
Evangelism will always fall off the radar of church life. But the best basis for evangelism is joy in Jesus. It's infectious.
Never underestimate the blessing of encouragement. This is true for everyone, but as a pastor in particular, a member of the congregation with the gift of encouragement is worth 50 who don't have that gift.
Rest is important. God created Sabbath for a reason. His love for you is not based on how many hours you have put into serving Him. And He still loves you when you are not doing a very good job of serving Him at all.
Finding space and time to pray is essential. It won't always feel like it. And you may sometimes feel guilty doing something which seems to 'passive'. But it is essential.
God can be trusted. With everything.
Having ministry friends outside of your current context has been a lifeline. Humanly speaking, I wouldn't still be in ministry without 'the UNIT'.
Understanding your shape can really help you utilise the gifts God has given you, but every kind of work involves doing some things you don't enjoy and may not be very good at.
Much of ministry is intangible – so tangible hobbies can help.
Self-management and soul-care is one of the hardest and most important parts of ministry.
It's easy to use the 'importance' of ministry as an excuse to avoid some of the things that God is calling you to as a Father or a Husband. This is ultimately self-serving and sinful.
Most congregations have no idea of what their ministers do. And have wildly unrealistic expectations of what they should be doing. McCheyne had it right.1
Knowing the right answers isn't the same as having the right heart. And having the right heart is more important.
Calling is complicated.
All service flows best from a place of delight in Jesus. Otherwise beware the clanging gongs.2
I've been called to step right outside my comfort zone many times since that first occasions and have discovered that is often a place of growth.
Being set aside to study the Bible and pray and pastor people is an enormous privilege – but that doesn't mean that it always feels like that.
That's probably enough pontificating.
Plodding forward
I'm so grateful to God for keeping me thus far. And I'm excited about what He might have planned for the future. But it is also true to say that I am a little weary. And I'm more uncertain than I have been for two decades about how best to use the passions and gifts and opportunities that He has given me. But I'm thankful for prayerful brothers and sisters. And I'm confident that He who has begun a good work in me will bring it to completion. And He has always proved Himself to be faithful in leading and providing. So although my wife has banned the word, I plod on, trying to lean on Him.
Just a few weeks ago I had the opportunity to meet up with my first ministry 'boss'. He of the invitation to exorcism. He is now well into his 80s and He is still trusting Jesus, and serving Him with all the strength he has. It was such a tremendous encouragement to spend some time with him and his wife who amongst many things reminded me of God's sovereignty and faithfulness.
After my visit with them, the Lord kindly led me to Psalm 25 which has been a great encouragement to me these past few weeks. So I will finish with some verses from there:
1 In you, Lord my God,
I put my trust.
2 I trust in you;
do not let me be put to shame,
nor let my enemies triumph over me.
3 No one who hopes in you
will ever be put to shame,
but shame will come on those
who are treacherous without cause.
4 Show me your ways, Lord,
teach me your paths.
5 Guide me in your truth and teach me,
for you are God my Savior,
and my hope is in you all day long.
6 Remember, Lord, your great mercy and love,
for they are from of old.
7 Do not remember the sins of my youth
and my rebellious ways;
according to your love remember me,
for you, Lord, are good.
Footnotes
1 Robert Murray M'Cheyne (1813-1843), an influential Scottish pastor of his time, famously said, "My people's greatest need is my personal holiness."
2 This is a 1 Corinthians 13 reference. But you got that didn't you?